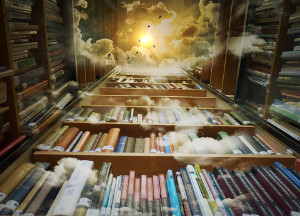 Image: Pixabay
Welcome To The Book Recommender
It's a a good time to bring home a stack of books from the library to enjoy in the dark evenings. Let me help you pick books you might like.
Disclaimer
This service is developed as a hobby project. It is very much a work in progress, so my apologies for the unfinished look and crude functionality. However, it is already open for users, because it is difficult to develop a recommender system without data. Besides, with 989 books currently listed, I do believe it could already have something to offer. Every new rating helps the system give better recommendations for everyone. I hope you take the time to
register
and/or
log in
and rate some books.
Top Books By Age
Even without logging in, you can enter an age to see a list of top books for that age. For personalised recommendations for yourself or your child (the service supports managing the preferences of several family members), please log in.