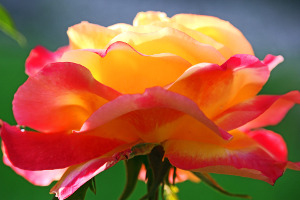 Image: Pixabay
First anniversary!
It's a full year since this service launched. Thank you all for entering your ratings and giving me feedback. To celebrate, I'm going to fulfil some of your wishes. What are the features/improvements you would most like to see in the service? Send your feedback through the Feedback form, and I'll see what I can do to implement it. Plus, I'll draw one of the feedbacks and give out a EUR20 voucher to Suomalainen Kirjakauppa. Send your feedback by 31 July to participate in the draw.
Disclaimer
This service is developed as a hobby project. It is very much a work in progress, so my apologies for the unfinished look and crude functionality. However, it is already open for users, because it is difficult to develop a recommender system without data. Besides, I do believe it can already help you find some new books you might like. Every new rating helps the system give better recommendations for everyone. I hope you take the time to
register
and/or
log in
and rate some books.
Quick Look
Even without logging in, you can here enter an age to see a list of top books for that age. For personalised recommendations for yourself or your child (since the service supports managing your children's preferences as well), please log in.